The State of (Q4) Dollars in the 2020 Democratic Primary
A quick top-of-2020 look at how much money candidates raised at the bottom of 2019 ...
Publisher's Riff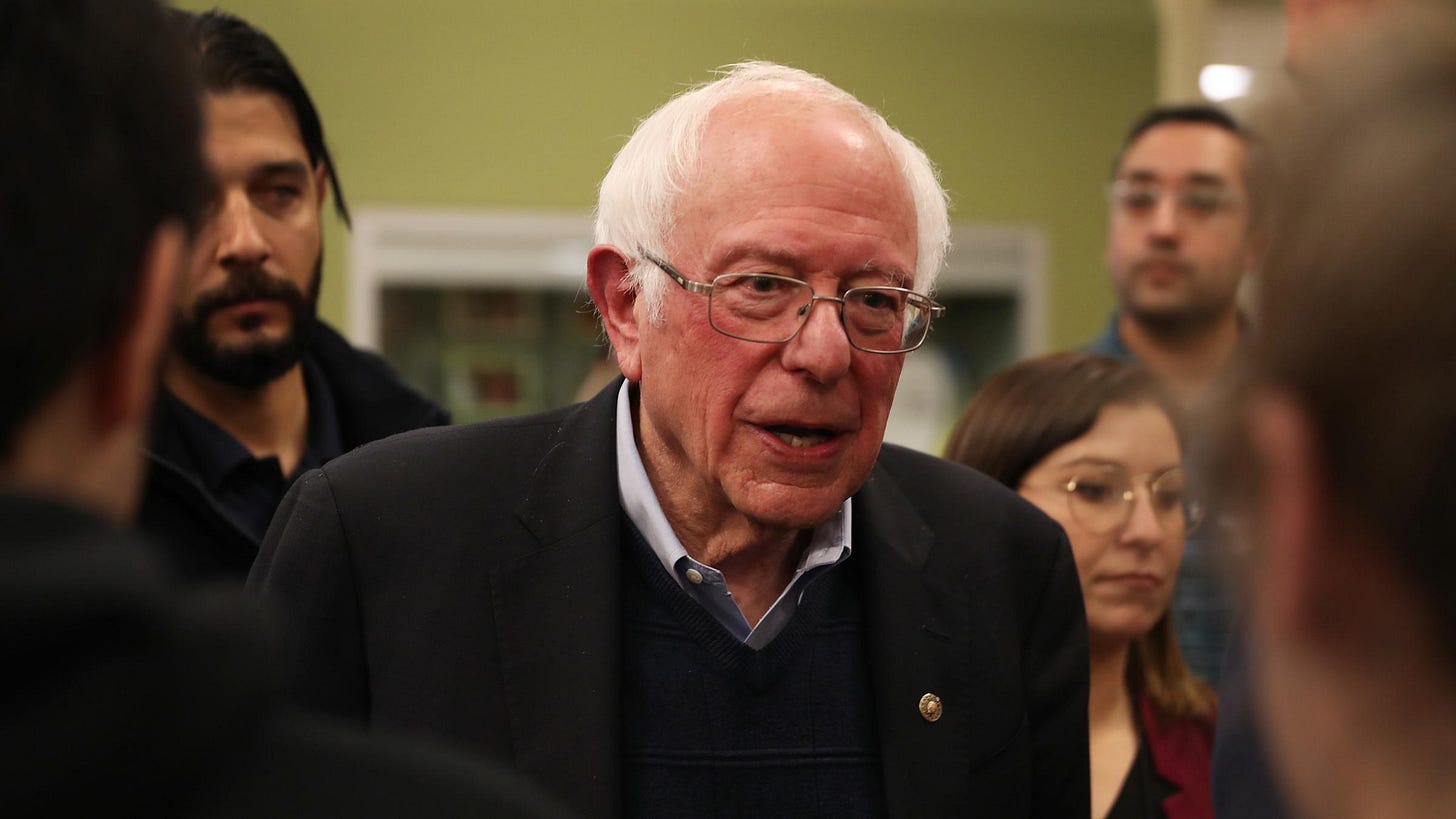 If you didn't hear by now, Democratic presidential candidates reported their fundraising totals for the 4th and last quarter of 2019. Here's how they made out (a simple breakdown per Axios …
And, per MorningConsult's average of polling, here's a quick look at the state of the race pre-early primaries …
Notably, Bernie Sanders is consistently #1 in the fundraising race, but he's consistently 2nd place in most polling. Pete Buttigieg is consistently 4th place in polling, but 2nd place in fundraising. Joe Biden, however, has maintained a consistent 1st place lead in most polls, while 3rd place in fundraising for Q3. Hence, fundraising prowess doesn't necessarily correspond with polling performance or vice versa.
Momentum From Q3 to Q4 (2019)
Here's how these same candidates performed from Q3 to Q4 …
Bernie Sanders: +23.2%

Pete Buttigieg: +28.6%

Joe Biden: +44.6%

Elizabeth Warren: -14.7%

Andrew Yang: +66.7%

Amy Klobuchar: +137.5%

Cory Booker: +10%

Tulsi Gabbard: +13.3%
Out of all eight candidates, Elizabeth Warren (-14%) is the only one who experienced a decrease in fundraising - and a rather substantial one - between Q3 and Q4. Tulsi Gabbard (+13%) showed a slight bump, with Cory Booker (+10%) following with the smallest bump in terms.
Amy Klobuchar (+137.5%) showed the largest surge with the highest increase in fundraising, followed by Andrew Yang (+66.7%) and then Joe Biden (+44.6%). Klobuchar's momentum is definitely a result of standout performances in recent debates.