#BEpolls: How does South Carolina Look?
Days ahead of the crucial majority-Black voter primary, a glimpse at the polls.
Publisher's Riff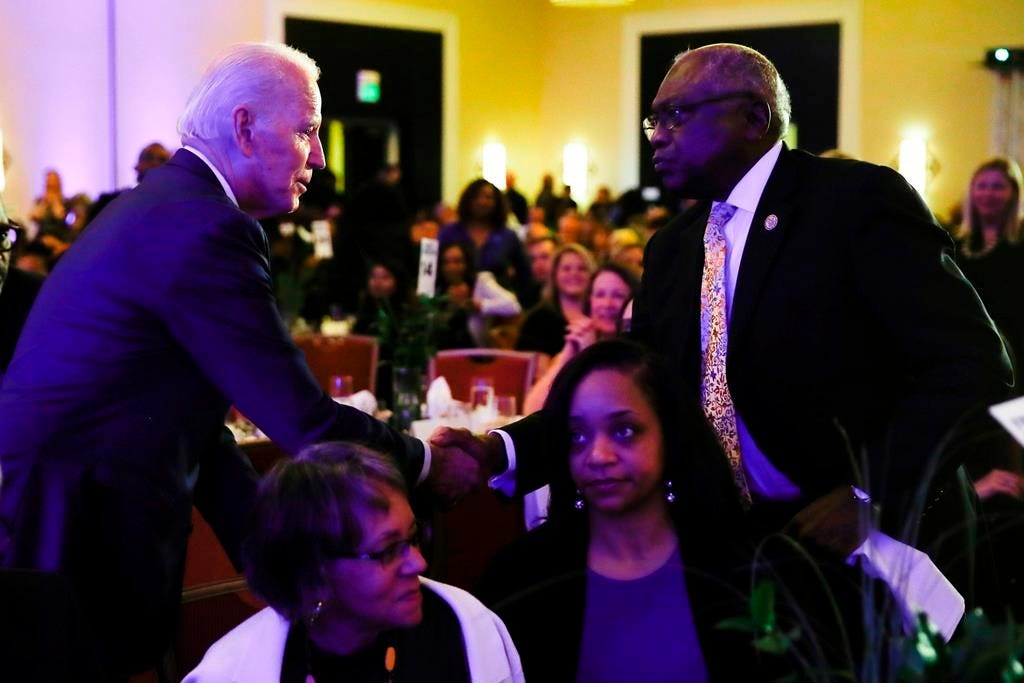 South Carolina's presidential primary will be upon us on Saturday, February 29th - and, in a somewhat fitting way, on the last day of Black History Month. That's because it's a primary in which 60 percent of the electorate is African American, which is a big deal considering over a quarter of the overall Democratic Party electorate is Black. So, this will be a major test of candidate resonance with these voters and how effective they will be in capturing that bloc throughout the primary and, if they become the nominee, into the general election.
Here's a look at what polls are saying at the moment about South Carolina. What we're seeing is a sudden spike in support for Joe Biden (from a low of 23 percent on Feb. 21st to an average high of nearly 37 percent) - something he'll need - and a rather sudden drop in support for Bernie Sanders (from a high of 23 percent on Feb. 24th to now 17 percent today). The expectation has always been that Biden will pick up South Carolina. The question was always "ok, got it. But, by how much?" South Carolina also has quite a few delegates: 54 …
AVERAGES
INDIVIDUAL POLLS
DELEGATES